Repairing an enameled bath-tub
Falling heavy objects may severly damage the vitreous enamel coating of bath-tubs.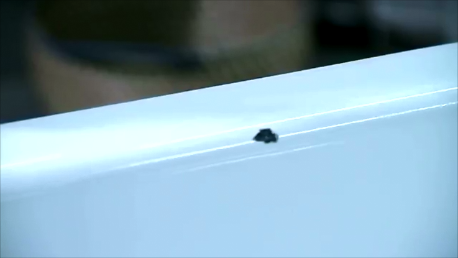 Small damage may be repaired with cold enamel.
Sale!

Remaille is a liquid cold enamel which is commonly used for repairing enamelled surfaces and ceramics.Available in 21 different colors Fast worldwide delivery from our warehouse in the NetherlandsChoose your color by clicking on the thumbnail !

In Stock
Bigger defects may be repaired with Cramer's repair-kit.
For the professional repair of minor damage and chipping in kitchen and bathroom.

In Stock
Click here for instruction video, concerning the application of the repair-kit
If desired the entire bath may be painted with cold enamel.
Remaille is a liquid cold enamel which is commonly used for repairing enamelled surfaces and ceramics.Available in 21 different colors Fast worldwide delivery from our warehouse in the NetherlandsChoose your color by clicking on the tumbnail !

In Stock